PARTICLES+WAVES Karen Gunderson
"My black paintings depict waters, waves, constellations and moons, mountains, and flowers - as forms and phenomena that seemingly emerge from darkness and void to become evident only when light shines upon them.
There is something about the subject of my work that harkens back to Cézanne, and, particularly, to Chinese landscape painting from the T'Sung Dynasty, which imparted to the viewer an expansive vision of the natural world.
My process of painting and image making calls to mind the tactile dimension of the haptic – perception mediated through an invocation of our sense of touch. Like interpreting brail by the blind, when I paint an image, my brush follows the contours of an invisibly perceived form. It is as if I am tracing the surface volume of the image with my brush… feeling it in space. Because I employ only black paint and reflected light in my work, the illusion of volume is conveyed through the convergence and intersections of the many parallel or perpendicular strokes of my brush. I try to make the energy of the mark making equate with the subjects they depict…for example, long flowing strokes on the large water/wave paintings, and short, strong strokes to depict craggy rock.
There is no single or final reference point to the work, the effect produced depends upon the angle of light's refraction on the paintings surface and the position of the viewer. Simply put, when one moves, the picture changes – depending upon the image and the angle of reference of the individual. Because of this dance of light and subject, one might say that the experience of seeing the work is almost holographic."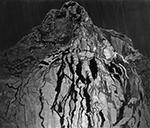 KG 22228
Tukuche Peak, 2006
Karen Gunderson
Oil on linen Signed and titled, verso
52.0"h x 61.0"w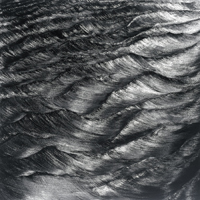 GU 22173
All in a Moment, 2005
Karen Gunderson
Oil on linen
50.0"h x 50.0"w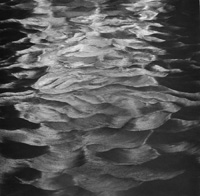 GU 22171
Divergent Sea, 11/11/11
Karen Gunderson
Oil on linen
75.0"h x 75.0"w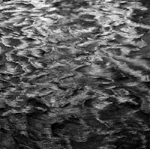 KG 21867
After the Storm
Karen Gunderson, 2010
Oil on linen.
Signed and titled, verso.
40.0"h x 40.0"w x 2.5"d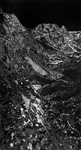 KG 21865
First Steps - Shangri-La
Karen Gunderson, 2005
Oil on linen.
Signed and titled, verso.
81.0"h x 44.0"w x 2.5"d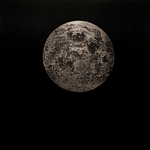 KG 21864
Flower Moon
Karen Gunderson, 2010
Oil on linen.
Signed and titled, verso.
50.0"h x 50.0"w x 2.5"d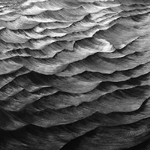 KG 21861


Calm Before the Storm
Karen Gunderson, 2005
Oil on linen.
Signed and titled, verso.
60.0"h x 60.0"w x 2.5"d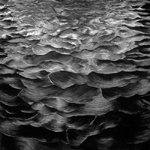 KG 21859


Churning Sea - Whales Ahead
Karen Gunderson, 2005
Oil on linen.
Signed and titled, verso.
73.0"h x 73.0"w x 2.5"d